Western Region is one of the sixteen regions in Ghana and is located in the south-western part of the country with Sekondi as the administrative capital. The region has fourteen (14) districts comprising of one (1) Metropolitan Assembly, eight (8) Municipal Assemblies and five (5) Districts Assemblies.
The districts under Western Region are; (1) Sekondi Takoradi Metro (2) Effia Kwesimintsim Municpal Assembly (3) Shama District (4) Wassa East District (5) Mpohor District (6) Ahanta West Municipal (7) Nzema East Municipal (8) Ellembelle District (9) Jomoro Municipal (10) Tarkwa Nsuaem Municipal (11) Prestea Huni Valley Municipal (12) Wassa Amenfi East Municipal (13) Wassa Amenfi West Municipal (14) Wassa Amenfi Central District
The region has a population of 2,060586 (2021 PHC Provisional figures) and a growth rate of 1.8%.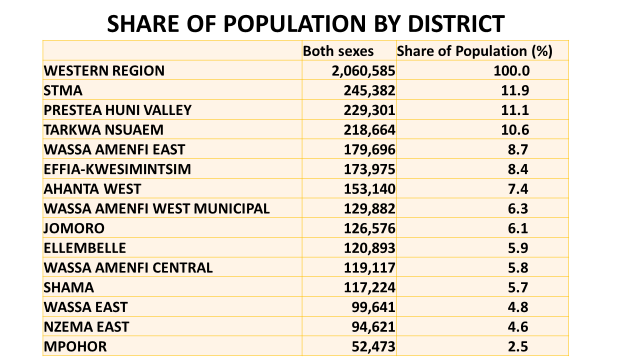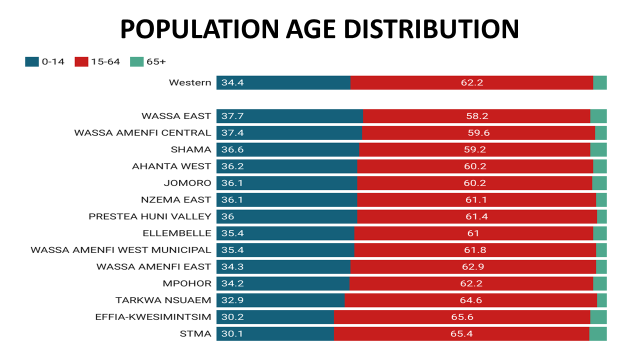 The main dominant ethnic groups are the Ahantas, Nzemas, Wassas, Pepesa's and Fantes. Agriculture is the largest industry in the region and accounts for the highest proportion of employed persons in all the districts. The region is touted as the richest region in terms of mineral resources such as gold, diamond, bauxite, oil and gas.
Births and Deaths Registry in the western Region has its regained office located in Sekondi. The Registry has fourteen (14) registration districts which coincides with the administrative districts of the region.
Currently, there are about thirty-two (32) registries spread across the region where the public can access our services. Most of our district's offices are located within the premises of the MMDA's whereas the service delivery points (sub-offices) can be found within the health facility near you.
The Registry has a well dedicated technical officers who are trained to meet your registration needs.